Plastic Industrial Curtains allow to create partitioned spaces in plants, halls, warehouses, and other workplaces.
Industrial curtains are easy to use, help you control temperature in your workplace, protect employees, and act as a physical barrier.
No matter you need yo create a temporary or permanent are division; industrial curtains are practical for their characteristics.

FLEXIBILITY AND ADJUSTABILITY
Remain static or roll up when necessary.

QUICKLY INSTALLATION AND REMOVAL
Only hardware installation necessary.

LOW COST
They are less expensive than fixed walls.

DUST AND SPRAY CONTAINMENT
Avoid the dispersal of dust out of an area.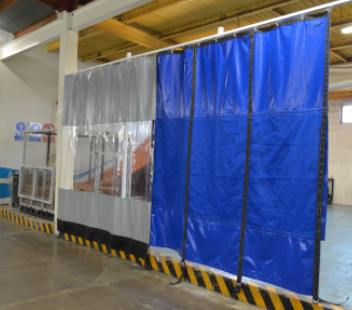 Curtain Walls
Welding Curtains
Temperature Control Curtains
Industrial Divider Curtain Partitions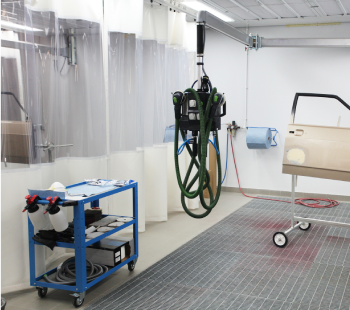 Auto body shop Curtains
Paint booths
Wash Bay Curtains
ONLINE INDUSTRIAL CURTAIN CONFIGURATOR
In our online store we have provided an online industrial curtain builder that allows you to customize your curtain with the following characteristics:
Curtain Layout & Dimensions
Choose PVC Coated and Clear Vinyl
Color and certified additives
Hardware and tracks
Industrial Curtain's additional features
At the end of the configuration process a quote is provided and the option to purchase online. 
Industrial Curtains Quote
Need something different?
Just click here to tell us more about your curtain custom needs and our team of experts will get in touch.